To compliment the printed material Westborough use to promote the school we talked to them about producing a school video which would communicate the ethos vision and values of the school to students parents and stakeholders.

We worked with the team at Westborough to help them create a brief for the filming. This included agreeing the areas of the school we wanted to showcase, the message the school video should convey and the information that should come out of the interviews.
The film crew spent a full day in school capturing all the necessary shots and also conducting the interviews. It was then back to the studio fo a days editing to produce the school video.
The school video was used on the big screen at the open day, it is a permanent feature on the school website and is used whenever the school is at events or conferences.
As Westborough has a lot of parents where English is not their first language this has been a particularly useful tool to promote the school to them.
Just the beginning…
Developing the new school video was just the start of the project. Follow the links below to find out more about each of the projects we have completed for then:
If you would like a school video producing visit our school videos page to find out more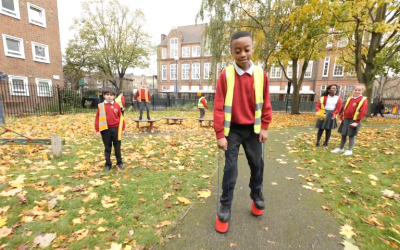 Promotional Video to Showcase your SchoolRotherfield Primary School wanted a promotional video to showcase the warmth and spirit of the school.  The video was created because the school couldn't have an Open Day due to the Covid Pandemic and they thought this would...