External school signs at Westborough high school
The first thing any visitor to your school will see is your external school signs. It costs no more to manufacture and install a well-designed sign than it does a badly designed sign so there really is no reason not to have well-designed school sign.
To ensure visitors to Westborough High School got a good first impression we designed new exterior signs for them. The difference was dramatic and really lifted the whole look of the school from the outside and creates the right first impression for anyone visiting the school.
What the school signs looked like before…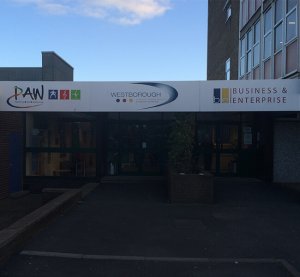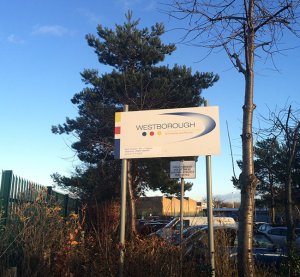 Just the beginning…
Designing, manufacturing and installing the school signs was just a small part of the project. Follow the links below to find out more about each of the projects we have completed for then:
If your external signage needs a facelift contact a member of our team today