Broadheath Primary delighted with their virtual tour of the school
Unfortunately due to COVID 19 all open days had to be cancelled and this left school leaders having to think out of the box to ensure their future pupils had the best possible start.
Broadheath Primary wanted to show prospective parents their school and decided to invest in a school video which had an interview from the Head teacher and showed the children in the happy environment.
Design for Educations video production team worked closely with school leaders to develop a film which truly reflected the unique nature of the school.  Take a look at the full film below: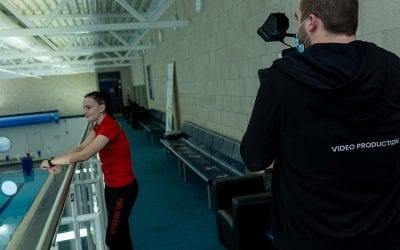 Virtual open day for YSGOL Bro GwaunA Global Pandemic didn't stop Ysgol Bro Gwaun's open day, they just did it online. The transition from primary to secondary school is always a massive step for children and parents alike. The traditional open days are a great...
WE WOULD LOVE TO HEAR FROM YOU

We are leading UK design and manufacturing experts in the educational sector providing a fantastic wide range of products. From websites to wall displays, branding to photography we have everything you need. Our expert creative team will bring your ideas to life and our sales team will provide technical advice. We are friendly and approachable and love the relationships we have with our clients.