A Global Pandemic didn't stop Ysgol Bro Gwaun's open day, they just did it online.
The transition from primary to secondary school is always a massive step for children and parents alike. The traditional open days are a great opportunity to set everyone's minds at rest giving everyone a feel for the school and the opportunity to meet people face to face.
It's also an opportunity for children to get really excited about the opportunities and experiences they can look forward to when they move into secondary education.
Unfortunately due to COVID 19 all open days had to be cancelled and this left school leaders having to think out of the box to ensure their future pupils had the best possible start. This led to the school organising a virtual open day with a promotional video tour being the centrepiece of the event.
Design for Educations video production team worked closely with school leaders to develop a film which truly reflected the unique nature of the school. Capturing the incredible facilities and promoting the school as the only bilingual school in Pembrokeshire. Take a look at the full film below:
We're delighted!!!! And a huge thanks to Adam and Peter for their work on the day! It was a packed day!!!!

Bethan Harkin
Ysgol Bro Gwaun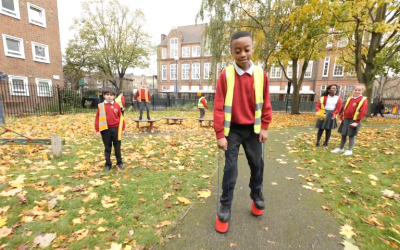 Promotional Video to Showcase your SchoolRotherfield Primary School wanted a promotional video to showcase the warmth and spirit of the school.  The video was created because the school couldn't have an Open Day due to the Covid Pandemic and they thought this would...