Rotherfield Primary School wanted a promotional video to showcase the warmth and spirit of the school.  The video was created because the school couldn't have an Open Day due to the Covid Pandemic and they thought this would show the energy of the school.
The beauty of this video is how it shows the school in action, seeing how happy the pupils look whilst learning and the warmth of the teachers.  It also show the diversity of the school with other 30 different languages in the school.
A header video was created which is live on the website as a teaser to welcome potential new parents and existing parents to watch the full video.
Design for Educations video production team worked closely with the school SLT's to develop a film which truly reflected the unique nature of the school.  Take a look at the full film below: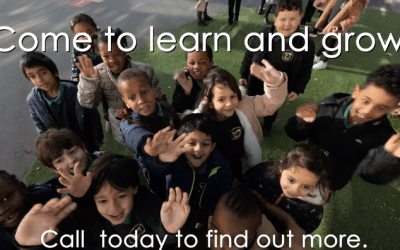 School Promotional video for Newington Primary schoolNewington Primary School new promotional video tour Everyone who watches this video will instantly gain an insight into the ethos of the school and the passion of the teachers and staff. Newington Primary School was...