Creative functional mobile friendly school websites
Digitally bringing your school community together.
View our case studies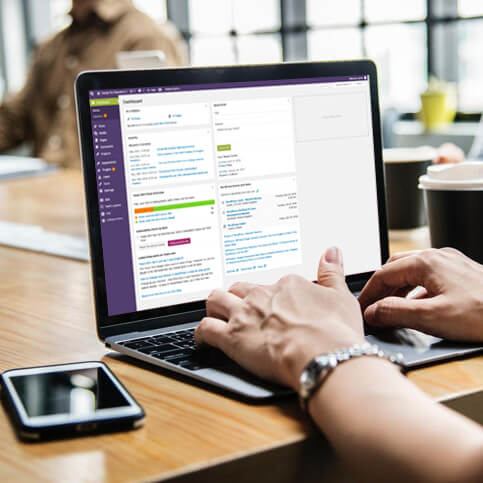 Our content management systems (CMS) are easy to use
WE'LL MAKE SURE YOUR NEW SITE IS OFSTED AND DfE COMPLIANT

Your school website is an important component of an Ofsted inspection. We assess your website against the criteria set out by Ofsted and the Departemnt for Education. Our compliance report includes essential recommendations to bring you up to the minimum standards with non-essential recommendations highlighting how it could exceed the minimum requirements. The site plan for your new website will then be produced based on all these recommendations.
WE WILL FUTURE PROOF YOUR NEW RESPONSIVE WEBSITE

All of our websites are responsive which means we can respond to changes in technology. So if your new site is being viewed on a mobile phone, tablet or laptop we've got it covered. Your website should be constantly evolving and be an integral part of your school community. Creating a beautiful new website is just the start of the process. We will become your long term digital partner so if you need support using our CMS or you want to add new piece of functionality we'll be there for you every step of the way.

'Thank you for designing and building a super new school website. You understood our concept, delivering a website that perfectly reflects our vision. The end result has been amazing. We now have a website that is easy to navigate, straightforward to edit and one we are very proud of. Working with Design for Education has been a pleasure and I would not hesitate to recommend your company.'
Liz Smart, School Business Manager, Cotteridge Primary School
OUR EASY TO USE CONTENT MANAGEMENT SYSTEM MAKES YOUR LIFE SO MUCH SIMPLER

WordPress is the most powerful CMS on the planet, it powers over 20% of the internet and is used on over 60 million websites. It's incredibly easy to use allowing you to update your website in the office or on the move. This enables staff to post updates from the latest residential or update on how the school team has performed in real time. With a host of great features this easy to use system will keep your website fresh and up to date allowing you to fully engage with your school community.