Selly park had been using 'off the shelf' student planners for a number of years. Following the rebrand, they asked if we could produce a more bespoke school planners which reflected their identity.
We designed a front cover in line with the school prospectus. We tailored the internal pages to ensure they reflected the school branding but most importantly were functional and easy to use. The planners were manufactured using all the latest technology including a coil binding, the most robust binding method on the market. A polypropylene front and back cover to protect the school planner against wear and tear. The diary pages wee designed specifically for the school based on student feedback and included subtle references to the brand.
The school planners were just the beginning…
We have been involved in a number of projects at Selly Park Technology College for Girls including:
Looking for more inspiration? have a look at our case studies section which features all our most recent projects. If you would like to discuss your project with us please don't hesitate to get in touch.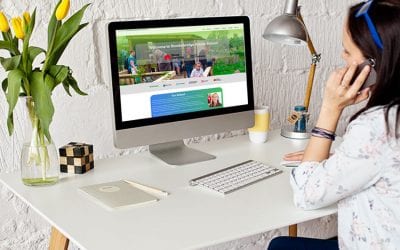 Stocksbridge Junior's new school website reflects the rich variety of educational activity in the school. The new school website has transformed the way inwhich the school engages with the whole of the community. The school wanted their new website to be designed to...