We were happy to help when the school contacted us to help them with their primary school logo design and branding at Maney Hill Primary. The old logo had become tired and they wanted a new brand and logo which reflected the ethos and aspiration of the school.
Following a briefing session, we produced a number of different design concepts which included all the different elements the school required. We then presented our concepts to the school explaining how we had interpreted their ideas. Following some development work, the new logo was chosen and everyone was delighted with the final design.
It was then time to roll out the brand throughout the school and we produced some brand guidelines to help staff use the new logo, colours and fonts.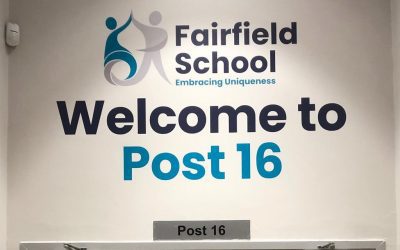 Based in Batley, West Yorkshire, Fairfield School is a special school catering to the complex needs of students aged from four to nineteen. We were approached by the school business manager Steve Walsh, as they were looking to undertake a rebranding project to reflect their new vision and values. You can see the finished results of their new school branding here.