Moorfield Community Primary wanted a primary school prospectus that would fully engage with readers. From large photographs filled with the personality of the children and the school to a prospectus that embodied their branding. Moorfield Community Primary chose an oversized A4 booklet format with a pocket for inserts on the back page to hold extra information.
Moorfield Community Primary has a strong brand identity which we had previously worked alongside them to create and develop. They were looking for a primary school prospectus which further enhanced that brand. They wanted the prospectus to illustrate to parents and carers the vision and values that personify the school.
Going digital
After the prospectus was complete we converted it into a digital Flipping Book. This created a more interactive experience from the first to last page. The digital prospectus had a realistic feel as the pages could be turned electronically. Flipping Books are a great way to better engage with your community.
See the Moorfield Community Primary School prospectus Flipping Book here.
If you would like to find out more about all printed and digital our prospectus services take a look at our prospectus page.
Still looking for more inspiration? Then have a look at our case studies section which features all our most recent projects. If you would like to discuss your project with us please don't hesitate to get in touch.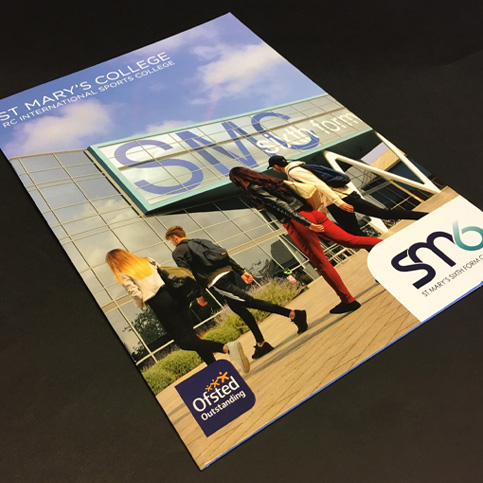 St Mary's in Hull is a secondary, Sixth Form and College.  We was asked to design a prospectus which can following the branding through to all three sites. We started off by doing a photo shoot at all three sites the produced concepts for the prospectus from a very...