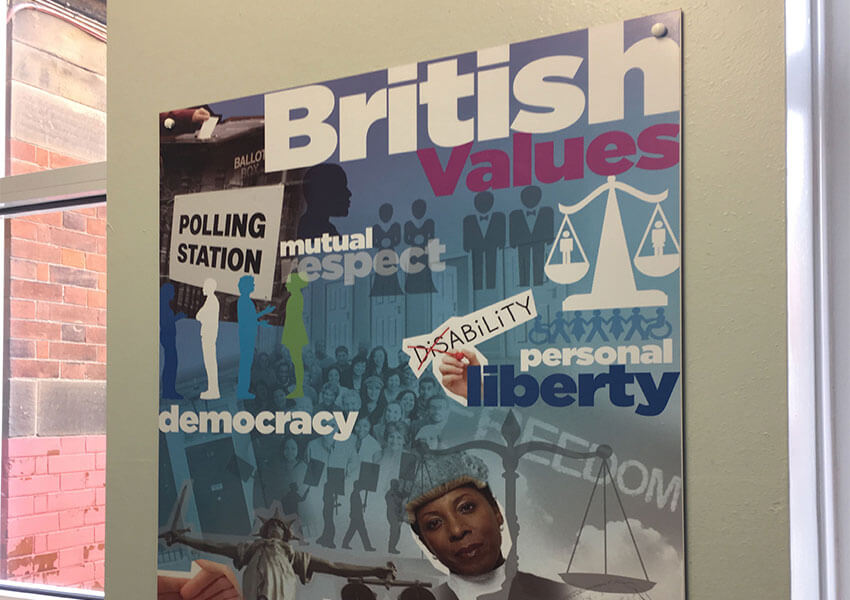 Curriculum wall displays transform Newbridge High School
Following a major refurbishment at Newbridge High School Design for Education was commissioned to create a series of curriculum wall displays.
The brief was based on three objectives, the first was for the displays to be a clear demarcation of each of the curriculum areas. The second was to give a real lift to the drab corridors. The third objective was to inspire the students, giving them a taste of the sorts of careers they could aim for if they studied the various subjects. This third objective tied in neatly with the schools overarching ethos for every student to 'Aim High'.
In addition to a challenging design brief, the project needed to be completed in time for their open day which gave us under six weeks to design, manufacture and install the curriculum wall displays… but we do like a challenge!
As you will see in the pictures the design brief was fully met and the curriculum wall displays created a stunning welcome to visitors to the schools open day.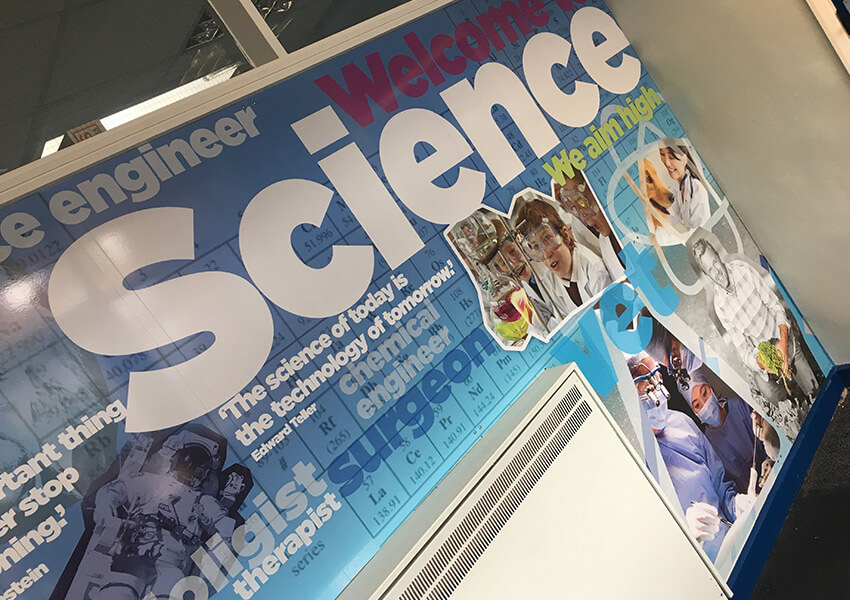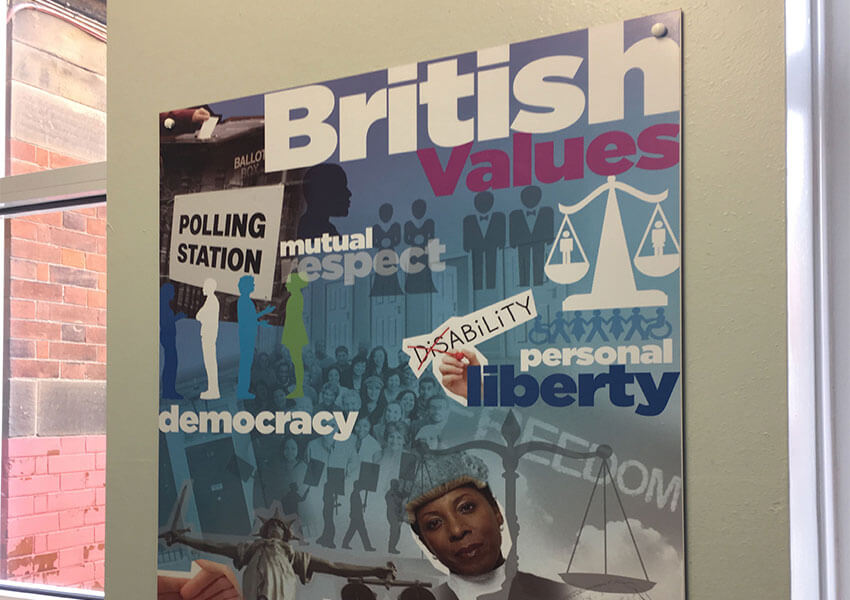 If you would like to find out more about our wall displays take a look at our extensive wall displays page.
Still looking for more inspiration? Then have a look at our case studies section which features all of our most recent projects. If you would like to discuss your project with us please don't hesitate to contact our friendly team to discuss your requirements.