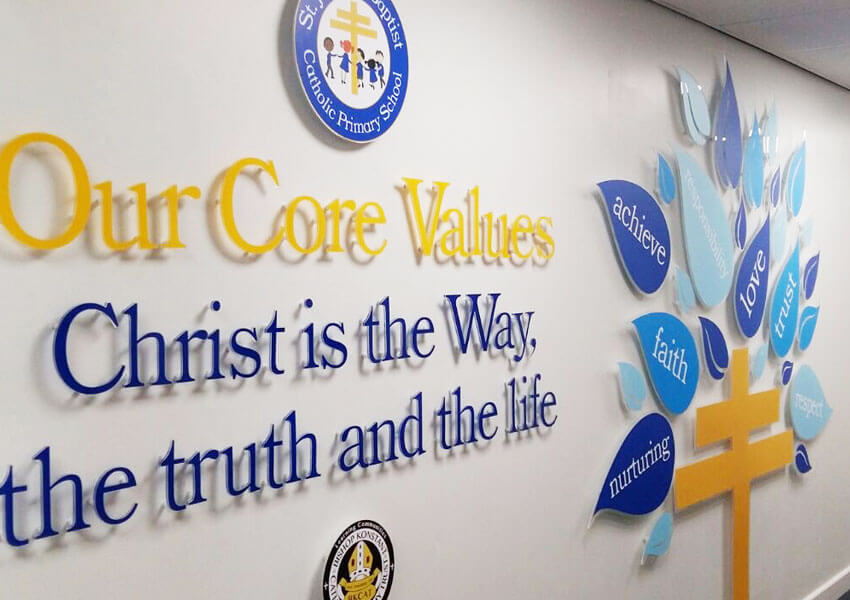 St John the Baptist Primary School expressed a catholic school ethos
A catholic school ethos expressed through wall displays was something St John the Baptist school really wanted to do to create a really striking impression.
The our core values wall display is located in an area close to the reception and it is be seen by staff, pupils and visitors and this display was a great opportunity to make a lasting impression and motivate everyone. As a school where faith is at the heart of teaching and learning the school's catholic ethos was something close to the hearts of everybody. It was important to them to express their beliefs which were such an important part of the school's identity.
The wall display we created used the concepts of learning and faith in a fusion with iconic symbols such as the tree of knowledge, growth and Catholicism. The use of colour in the wall display expressed the school's branding which enhanced this use of space to create a much stronger identity for the school.
If your school is looking to express your identity and values then take a look at our signage and wall displays pages.