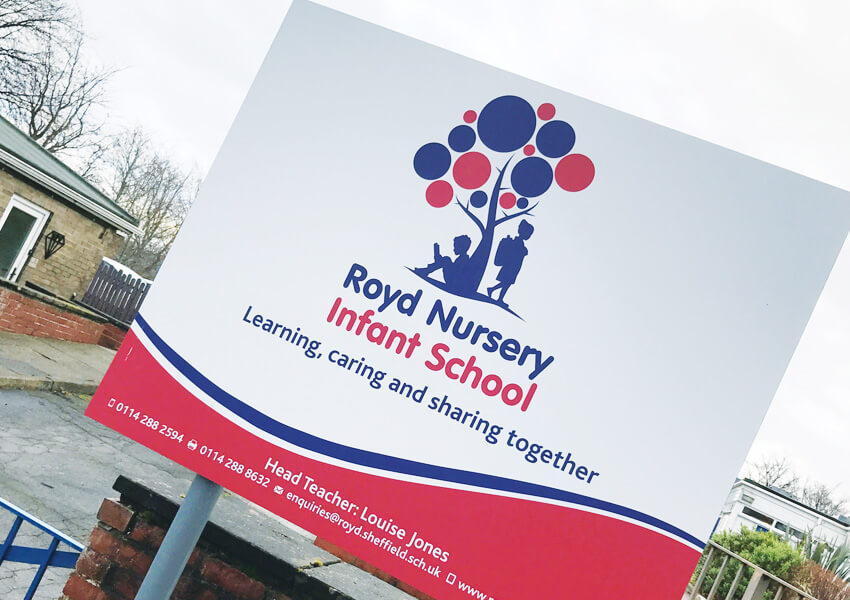 Royd Nursery Infant School Branding
The new headteacher at Royd Nursery infant school wanted a new logo which reflected the vision and values of the school. To ensure the infant school branding hit the right tone we worked with the children to find out what makes their school special.
Using the design for education branding lesson plans we worked with the children to decide what the values of the new infant school branding should be. Based on these values we created a number of design concepts for the new school logo. We presented these to the children and a shortlist of four logos were chosen. This shortlist was then put on the school facebook page and displayed in reception so everyone could vote on their favourite. There was a clear winner and everyone was delighted with the final design.
The new infant school branding has now been rolled out throughout the school and we have been involved in a number of projects including:
School prospectus
External signage
Banners
Leaflets
Letterheads and compliments slips
If you would like to find out more about our Infant school branding services including our Free branding lesson plans have a look at our School branding page