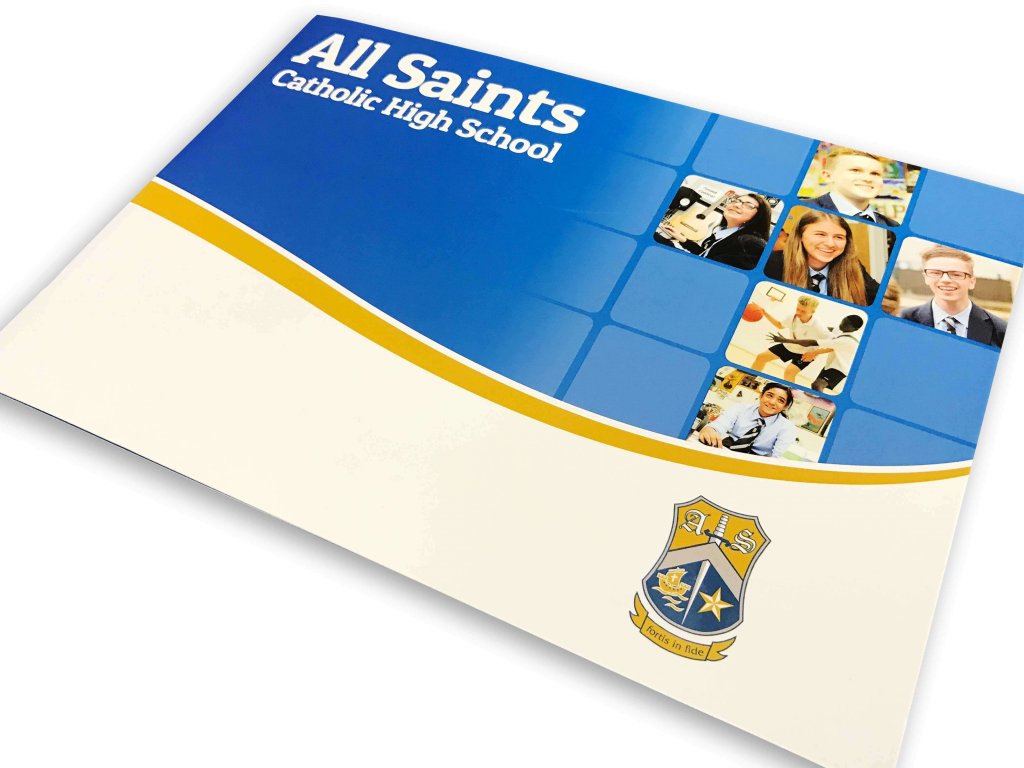 All Saints High School Prospectus
The All Saints Catholic High Secondary School Prospectus design reflected the journey through the year groups with the subtle cross illustrating the catholic ethos that underpins the values of the school.
The cover included a matt laminate with a spot varnish which really lifted the images. If you would like to see a sample just let us know.
Our photographer completed the photoshoot which included a trip to Thornbridge Hall Activity Centre which he was very excited about. We love the shots for the back cover showing the students through the years.
The design of the prospectus has now been embraced by the school and it has been a starting point for the school's brand identity. It has been applied to their website and host of other materials. It's a job we are really proud of especially as they are at the bottom of the road.
Other projects for All Saints:
If you would like to find out more about our secondary school prospectus design services please have a look at our prospectus design page.