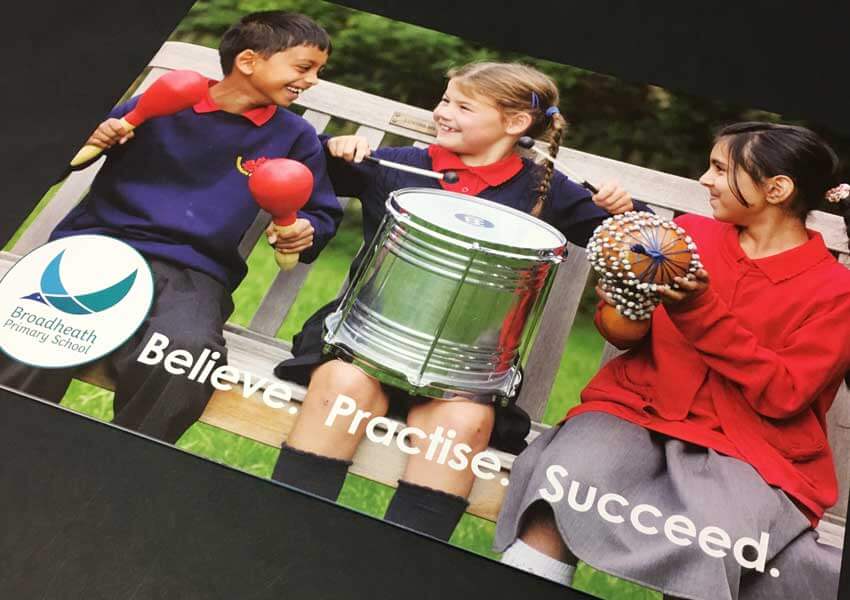 School logo and branding for Broadheath Primary School
The school logo and branding at Broadheath Primary was in desperate need of a refresh. It had been in place for as long as anyone could remember and the new school build provided the perfect opportunity to re-launch the schools brand.
We met with the leadership team to discuss their vision for the new school logo and branding. We established the values that the new brand should represent ensuring they tie in with the schools' aims and values. Following this meeting, the Design for Education creative team started work on the initial design concepts for the new logo. The concepts were presented to the SLT and then developed into the new logo for the school.
The next stage was to implement the brand throughout the school which involved the following projects:
Brand Guidelines
Letterheads and compliments slips
School brochure
School Website
External signage
The SLT, parents, stakeholders and children were delighted with the finished results and are very proud of their new school logo and branding.